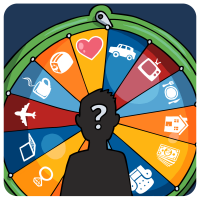 Ep 10: The REAL Reasons people buy your product (don't miss this from your marketing)amy harrison
And we're back for 2020.
I want to help you get off to a great start this year with a podcast episode that will steer you in the direction of sales conversions.
So, do you want to know the difference between writing copy that everyone in your industry is writing and writing copy that actually stands out? It's simple, really: Read your feedback.
This episode is all about making sure you:
Know the real reasons people are buying your product
Don't make assumptions
Don't think your customers think like you.
Include those real reasons in your marketing
Whether you agree with your customers or not, you need to be thinking about why people would actually want to buy your product instead of why you think people should buy your product.
This episode includes ground-breaking anecdotal research conducted first-hand by me with my parents featuring a salmon pink sweater purchase and life-changing gold spray paint!
So, listen up if you want my advice on how to get to the core of what your customers really want so that you can improve your sales pitch and write copy that speaks to your audience.
Links:
Here's the photos from the episode:
https://www.rev.com/account/files
Show Transcript:
AMY HARRISON:
Hello and welcome to another episode of Write with Influence where I share my persuasive writing and messaging techniques for making more sales in your business. And welcome to a new year of Write with Influence 2020! I hope that you are well, that you are keeping warm and if you've set some resolutions, I hope that they're also going well. If you decided not to set resolutions, that's fair enough, well done for not trying! I'm kidding, I'm kidding! I do like a new year, I think there's something fresh and inspiring about it, but I also know that life doesn't plan itself around a new year. Sometimes you're having your worst possible time whilst everyone else is banging on about giving up alcohol or meat or sugar, getting fit, being mindful and thankful etc. And if you're not having a great time, it's enough to make you just want to seek solace in wine, pie and cake!
So, whether you're flying high in a fit of productivity this new year or just wrapped in a duvet hiding away from the world, I am here for you.
Today we're going to be talking about why people really buy products, how you can make mistakes by making assumptions and then how to use the real reason people buy when you're writing your marketing or creating your sales pitch.
Now, whenever we're selling something, we're giving reasons to potential customers about why they should buy what we have and to be really effective, the reasons we provide should match up with what potential customers want. In episode four, I talk about how we already do this quite naturally when we're trying to persuade people that we know to do something. For example, if you're trying to get your friend to come out for a night out, when you tell them why they should do it, you're going to dangle in front of them the things you know that they like. This might be that it's a new bar or it's a chance to do some karaoke or just a new restaurant with great food. Well, when we're writing sales copy, we're trying to do exactly the same thing with our customers – provide compelling reasons for them to buy our stuff and to want to buy our stuff. But here's where it's really easy to make some common mistakes. . .
The first mistake is to forget that you might not be the same person as your customer. You might not want the same types of things that they do, and you might find it difficult to put yourself in their shoes and see it from that perspective.
The second mistake is just making assumptions about what you think your customers really want.
First, let's think about the fact that you might not represent your ideal customer, so the things that you find personally interesting may not be the same reason people want what it is that you have to offer.
Now, I've seen this happen particularly with coaches and with teachers when it comes to creating courses and learning materials, because as a coach or a teacher becomes more and more experienced, it can be really easy to forget that some people in your audience are new to you and perhaps beginners. Now, this might mean you downplay a course in the marketing that you have around it because you think it's pretty basic but for someone who is new to the subject, this could be mind-blowing and more importantly, this could be very, very valuable to them and something that they're willing to pay good money for. Now, similar to this is making a mistake about why you think people should buy your product as opposed to why they actually want to buy your product. Let's say, for example, that you are the owner of a gym and you think that people should go to the gym because it promotes a healthy lifestyle, it's good for energy, fitness, health, mental well-being, etc, etc. But your customers might just want to look hot. They might just want to lose a bunch of weight, get really buff so that they can get more dates. I saw a brilliant advert for a gym membership by www.thegymgroup.com, it was a picture of a guy and it just has the reason why he wants to go to the gym, which is "So I can get swiped right." And they had a series of these adverts on billboards that all focused on the real reasons people wanted to go to the gym.
Now, you might not even agree with the reasons people want your product. Let's say you teach French, you might think that people should learn French because it's a beautiful language and it can open you up to a new culture, but someone might come to your class just so that they can learn enough to get by in a job interview that perhaps requires some travel to France.
So, you may find that you don't agree with the real reasons people are buying your product. The question you have to ask yourself then is: do I really not want these people as my customers? In which case you need to know that there are enough people out there who want to buy what you have for the same reasons that you want to sell it. Or, the other thing to think about is: can I still have these people as customers and be a little bit more flexible in my sales message to acknowledge some of these customer desires, which may not align with my own personal feelings?
The next mistake is to make assumptions about why people want what it is that we have, and this can be because we're basing it on things that we like and want. We're making the assumption that we are our own customer or we're just perhaps speculating about why we think people would buy what we have. I was thinking about this recently; I was reading a book called hacking growth, which is by Morgan Brown and Sean Ellis and it's all about testing areas for growth in your business, but it looks at how we can sometimes make assumptions about why people love our products and if you get this wrong, you could be building an entire marketing strategy that is way off the mark and then destined to fail. What I liked about the book is that they list some really interesting examples from famous companies that had to change their strategy when they discovered why people really loved what it was that they had to offer. For example, Instagram was originally meant to be a location-based social network, but they discovered that most people weren't using many of the product features except the photos and obviously that (the photos) is something that we really associate with Instagram today. Pinterest was originally supposed to be a mobile commerce app, but most people weren't buying, instead, they were just stockpiling photos of the things that they wanted within the app. YouTube apparently began as a mobile dating site, which I didn't know, but people weren't just uploading video profiles, they were sharing videos of all types.
Now it's easy to make assumptions about why someone wants your product, but as I mentioned, this can mean you invest a lot in taking your marketing in one direction only to find that you failed to hit the target. We heard a little bit about this in episode five with Karl Gilis, 'Ethical Copywriting Tricks That Make People Buy'. Karl mentioned the carport example where a firm spent a long time talking about all the materials and the physical features of the carports, but when they surveyed customers, what they discovered is that people like to carport so that they didn't get wet while bringing their shopping in during bad weather.
So, you've got to be talking to your customers about what they love about your products and then take that research and weave it into your copy. Now, as a copywriter, I spend a lot of time interviewing customers and reading survey feedback and it always amazes me when I meet marketers who don't do this. It really does make a difference between writing copy that everyone in your industry is writing and writing copy that stands out and speaks to someone like they're a real person. For my own personal research for this podcast, I spoke to my mum and dad and I asked them about some recent purchases that they'd made and why they had bought them. Here's what they had to say. First up, here's my dad:
[NEW SCENE – TELEPHONE CALL BETWEEN AMY AND HER FATHER]
AMY HARRISON: What is the thing that you would like to buy and why do you want it?
FATHER: I want to buy an iPlayer because I left my last one on an airplane going to Australia. I had my own personal selection of song on it which I really, really liked and I miss it and I would like another one.
AMY HARRISON: Why did you like having one?
FATHER: I liked having one because it broke up the monopoly of long journeys, be it on trains, be it on airplanes. . . and it was music of my choice rather than tuning into a radio or something that is of limited choice.
AMY HARRISON: Lovely. Anything else?
FATHER: I bought a really nice sweater, which I really liked.
AMY HARRISON: And why did you like it? What made you want to buy it?
FATHER: It was an unusual colour. It was a colour that I've never had before. It was like a sort of a salmon pink – and if somebody had said to me at one stage, why don't you buy yourself a salmon pink sweater? I would have laughed at them. But in fact I saw it, I had gone in just on spec looking at other sweaters in this particular shop, I'd already picked one out, and then I saw this one, and I liked the colour better and also the fact that it was on offer as well. So a double bonus.
[End]
Okay. So, Dad wants a new iPod or an iPlayer, as he calls it, bless him. As a terrible daughter, I've just realised that I knew this and did not get him one for Christmas so that is now on my to-do list. And for him, the reasons why he wanted it was to break up the monotony of long journeys and to make sure that he had his personal music choice available to him. Something else to remember when you're doing this research is that these might sound like very obvious reasons to you, but don't be so quick to miss them out of your copy. Remember what might be basic and obvious to you, could be just what your customers need to hear to feel confident enough to buy. Dad also mentioned the salmon pink sweater that he likes because it was different and it was a colour he'd never tried before and this could have easily been woven into marketing around this piece if the company was hearing similar things, perhaps they could have ran promotion to encourage men of a certain vintage to be daring enough to try a new colour. Now, my mum's favourite recent purchases were some pots of paint and a tin of spray paint. Let's hear why . . .
[NEW SCENE – TELEPHONE CALL BETWEEN AMY AND HER MOTHER]
MOTHER: A while back I bought a tin of gold spray paint and its paint that you can use on wood, metal, plastic, anything. And, today, I've just sprayed the metal owl and now this owl who was all rusted and battered is a bright shiny gold and I really enjoyed doing that. But would you like something else a bit more than that?
AMY HARRISON: No, that's perfect.
MOTHER: The other thing that I've bought at times is, I like paint that you can paint plastic with, like, outside or you can paint stone, wood, plastic. And I bought this tin of paint and it's called . . . it's like apple green, it's a really, really lovely colour and I painted the fence, I painted the stone supports that the fence is attached to and they're all this beautiful pale green. I also got a tin of beautiful blue paint and also a mixture between a blue and green. I painted all my terracotta pots and I just had so much enjoyment. And the enjoyment is that I look at them now and they're not like anybody else's terracotta pots in the world, they're mine because I've painted the lips of the pot. But the best thing in the world that I've done is paint all these wooden foldy-up chairs in different colours. I've had so much fun in the garden – I love it.
[END]
Now what's interesting with my mum's purchases and my mum's description is that, in marketing, you're often told to sell the benefits. So, in my mum's case, we might create marketing that just says: transform your garden, make your garden unique and a joy to behold, etc. But that's a pretty big leap to get there from spray paint and this is where features are critical because your features are an integral stepping stone to the benefits. Your features are why you can make the promise of the benefits. Remember that my mum mentioned the paint could be used on a variety of materials? Well, that's going to be important to justify the ability to transform a garden because you can explain that the paint can be used on wood, metal, it's going to stand the test of time against the weather and it can give a new lease of life to rusted ornaments etc. All of these details give you many more descriptive powers than simply saying that you have paint and more importantly, they align with what the customer wants.
So remember to spend time not just thinking about, but researching why people buy what it is that you have and check that you're not making assumptions or creating marketing that talks about why you think people should buy what you have instead of why they really want to.
That just about wraps up today's podcast. I'll post some photos in the show notes of The Gym Group's advert and my mum's garden projects, and there'll be a new episode coming soon.
Don't forget to write in the comments if you would like me to answer a question on a future show.
Until next time, keep believing.