Remember when your friends persuaded you to try a cigarette? Do a crazy stunt? Streak at a football match?
Well they were using some classic copywriting techniques. The good news is, they still work when writing marketing copy. The better news? You won't damage your health, worry your parents, or get arrested this time.
Because this time these persuasive powers will be used for good (to sell your product and create happy customers).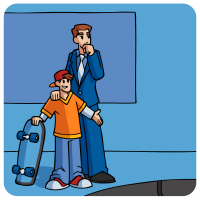 Ep 4: You are more persuasive than you think (listen to your younger self)amy harrison