Context is everything, especially if you want your marketing content to be seen, understood and welcomed.
Missing details, making assumptions about what your reader knows, and mis-matching an offer can all damage your marketing. In this short episode you'll discover:
Why even one small missing detail can change the entire meaning of a story.
Two questions to help you add context to every piece of marketing you write.
How to think laterally to cross-sell products, but without going so far that your marketing becomes unwanted spam.
Want me to answer a question or cover a specific topic? Let me know in the comments below.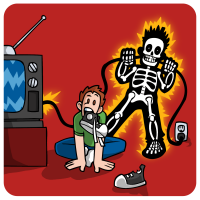 Ep6: Make Context Clear (Otherwise Children Chew Cables?)amy harrison